The history of ATB Austria Antriebstechnik AG dates back more than 90 years. ATB Group is 100% owned by WOLONG GROUP (CHINA).

The ATB Group product range extends from 25W to 25MW and includes standard solutions, customized solutions and design-to-order solutions including complete drive systems for a wide range of applications. The Company, which includes famous brands such as Schorch, Morley, Laurence Scott and Brook Crompton, currently has twelve manufacturing bases in Europe.

For more information, kindly visit : http://www.atb-motors.com/EN/
Since the foundation of the company in 1882, the name SCHORCH has stood for high-quality electrical machines.
SCHORCH is a modern, market-oriented supplier of many different types of industries, like oil & gas, chemical/petrochemical industry, energy generation, water supply and waste water management, shipbuilding, steel and metal processing industry, test stands, tunnel applications and others. Our custom products and drive solutions comply with the most stringent requirements.

SCHORCH is 100% owned by WOLONG GROUP (CHINA).

For more information, kindly visit : https://www.schorch.de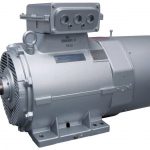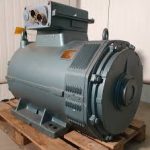 GE Industrial Motor is committed to become your supplier of choice with superior service along with the quality, reliability, and efficiency you expect from GE Industrial Motors a Wolong company.
GE Industrial Motor was there, manufacturing machines for some of the very first commercial and industrial electrical applications ever. We continue to be here, under new ownership, to deliver a full range of motors, from 1 to 1,750 horsepower, for highly demanding industrial applications around the world. GE Industrial Motors serves heavy industries such as Oil and Gas, Petroleum and Chemical, Power Generation, Mining and Metals, Pulp and Paper, Water/Wastewater, Cement, and general material processing. We can design to any global standard and certification due to our extensive engineering and manufacturing experience.
GE manufacture NEMA standard motor, inclusive of explosion proof type.
For more information, kindly visit : https://www.gemotorswolong.com/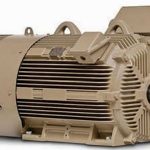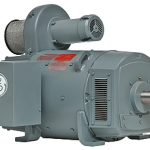 TMC Transformers SpA is a European company and global leader in the manufacture of low and medium voltage transformers, both VPI and cast resin transformers for demanding application including marine, oil & gas, petrol-chemicals, offshore application, mining and industrial.

TMC Transformers manufactures distribution transformers both with standard and reduced losses to get high-efficient dry type transformers, from 50 kVA to 25000 kVA with system voltages up to 52 kV.

For more information, kindly visit : http://www.tmctransformers.com/
Since 1964, We produce transformers to supply energy distribution worldwide, with the proper commitment to respect the environment.

Our oil immerse transformer is used in application for power distribution, oil & gas, renewable energy, as converters and act as battery for energy storage system (BESS).
For more information, kindly visit : https://celmetransformers.com/en/news-celme-transformers/