Mechanical Rotating-compressor
Sinergia SPA company is located in Albino, a village of the Seriana Valley in Bergamo (ITALY).

Sinergia is an industrial company specialized in the design and development of plants for the production, treatment, drying, filtration and separation of compressed air and technical gases.

Over the years several product innovations have been introduced like adsorption systems, nitrogen generation, manufacturing of shell & tube heat exchangers, air coolers and screw compressors.

The products can be supplied to all industrial sectors, but Sinergia main market focus is to the oil & gas, energetic, petrochemical, mining, steel and cement sectors that require plants of air and gas treatment with outstanding performances and complex technical features. The manufactured machines have high specialization and personalization contents as they are developed as per the customer's specifications.

For more information, kindly visit : https://www.sinergia-it.com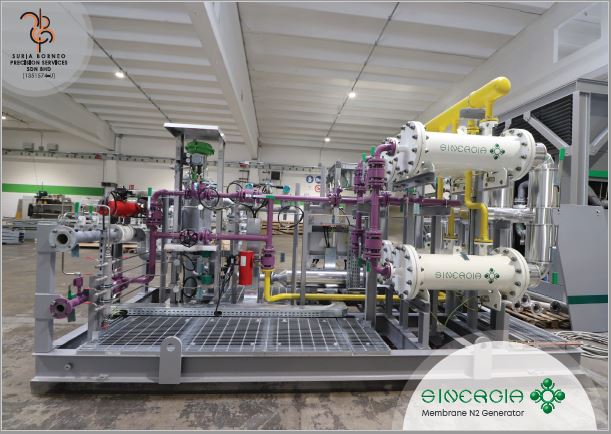 PRIMUSENERGY GmbH is a company set up and incorporated at Oberhausen, Germany. It is founded by former employees of Dresser Rand Germany in 2018.

PRIMUSENERGY GmbH manufacture and supply new small steam turbine (0.2kw ~ 4MW), gearboxes and spare parts based on former Dresser Rand Germany steam turbine design. The spare parts support is exactly the same as the former Oberhausen Dresser Rand steam turbine design.

PRIMUSENERGY GmbH provide field and maintenance services to customers worldwide for all former Dresser Rand steam Turbines for oil & gas, power plants and general industries using former Oberhausen Dresser Rand machines.